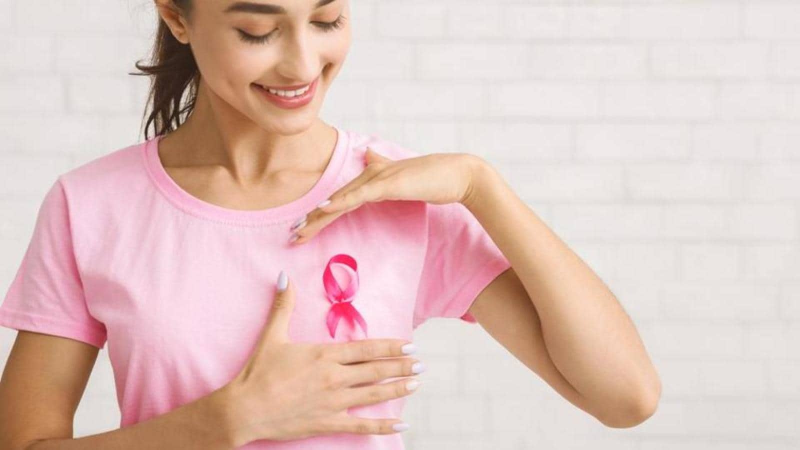 The Best Breast Surgery Hospital in Pudukkottai
The breast surgery department deals with diagnosis of breast diseases and their treatment through surgery. The surgeons and other staff at the department collaborate with other health professionals to provide comprehensive care for patients with breast related diseases.
Our department specialises in Oncoplastic Breast Surgery. We offer treatment for breast cancer which includes Breast Conservation Surgery, Oncoplastic Surgery, Sentinel Node Biopsy and Whole Breast Reconstruction. Aesthetic surgeries like Reduction- Mammoplasty, Augmentation with Implants and Mastopexy are also done.
Oncoplastic Breast Surgery
The goal of Oncoplastic Breast Surgery is to remove the cancer while keeping the unwanted effects of surgery to a minimum. It is usually performed with a lumpectomy. In oncoplastic breast surgery, the surgeon removes the tumour and some of the surrounding tissue. Afterwards, the plastic surgeon performs a bilateral breast reduction or lift so that both the breasts are symmetrical.
Breast Conservation Surgery (BCS)
Breast Conservation Surgery is done to remove the cancer but keep as much normal breast as possible. During BCS, only the portion of breast that has cancer in it is removed and the remaining breast is not touched. The cancerous lump and some of the surrounding tissue are removed. Some lymph nodes from under your arm may be removed to check if the cancer has spread to them. To kill the cancerous cells that were not removed during the surgery, radiation therapy is often given after BCS. Sometimes, after BCS, both radiation therapy and chemotherapy may be given.
Sentinel Node Biopsy (SLNB)
Sentinel Node Biopsy is a procedure in which identification, removal, and test, to check the presence of cancer cells of the sentinel lymph node, is done. It is done in people with whom it has already been established that they have cancer. A negative SLNB result indicates that the cancer has not spread to the lymph nodes or other organs that are present nearby. A positive SLNB result indicates that the cancer has spread to the sentinel lymph nide and perhaps to the other lymph nodes and/or organs as well. This finding helps the doctor find out the exact stage of the cancer and prepare an effective treatment plan.
Whole Breast Reconstruction
Whole Breast Reconstruction typically is done during or soon after a lumpectomy or mastectomy. In the procedure, a plastic surgeon creates a breast shape using an implant, or tissue from another body part, or both.There are two types of breast reconstructions – implant reconstruction and autologous or flap reconstruction. In an implant reconstruction, an implant that is filled with silicone gel or saline is used to recreate the breast. In autologous or flap reconstruction, a tissue is taken from another body part to recreate the breast. It may also include an implant.
Expert care now made affordable.
Call us now to fix an appointment with our specialists.