Accident and Emergency Medicine 24 x 7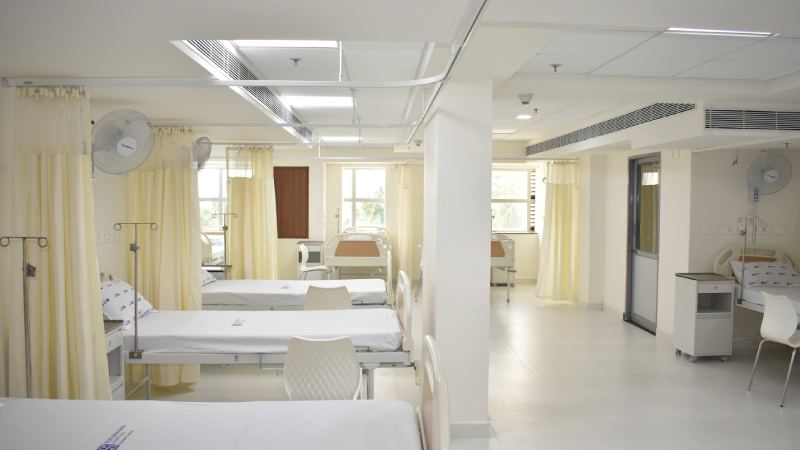 The Best 24hrs Accident & Emergency Care Hospital in Pudukkottai
MuthuMeenakshi Hospitals is a pioneer of modern-day emergency care in Pudukkottai and nearby districts. Its 24-hour emergency & trauma care is geared to meet all medical and surgical emergencies.
Every second counts during an accident or emergency. The doctors or other health professionals who will be looking after you should know this. In addition, they should be well-experienced to take the right decisions quickly as any delay or mistake can result in the patient dying or losing an important function of the body. The Accident and Emergency Medicine Department at Muthu Meenakshi Hospital has the most advanced facilities in emergency medicine and accident care. It houses some of the most brilliant doctors with years of specialized training and experience in handling emergency situations. It is staffed with surgical residents, trauma physicians, emergency room physicians and nurses who are ready to handle any kind of medical emergency.
We are one of the largest accident and emergency medicine departments with years of expertise in the field, treating thousands of patients each year. The wards in the department are well furnished with the latest technology machines to make the best care and service available to the victims of accidents.
Advanced equipment that are available at the department include modern biphasic defibrillators, multipara cardiac monitors, high quality portable ventilators, non-invasive ventilators, pulse oximeters, bed side portable ultrasound machine with echo machine, portable X-Ray machine and point of care stat lab.
Our pre-hospital care includes state-of-the-art HI-TECH ambulance & trained paramedics, saving lives even out of hospitals. Our patient care starts from pre-hospital care itself. In fact, every ambulance we run can be called as a mini "Hospital on Roads".
Facilities for performing advanced procedures are available at the department. Some of the procedures that are regularly performed at the department are as follows:
Mechanical Ventilation: It is a type of artificial respiration in which a ventilator is used for helping the patients breathe. It is used in ICU units when the patient is not able to breathe on his/her own.
Cardiopulmonary Resuscitation: It is a combination of measures that are used to restart the heart and lung function in patients whose heart is not beating or who are not breathing.
Arterial Line: It is a method of monitoring blood pressure in patients whose blood pressure is very high or very low.
Expert care now made affordable.
Call us now to fix an appointment with our specialists.