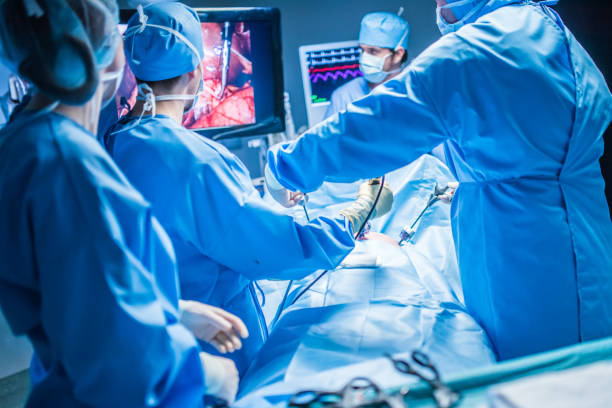 Endoscopy Suite
The hospital has a dedicated state-of-the-art endoscopy suite for endoscopic ultrasound and other advanced endoscopic procedures like ERCP Stenting, UGIE, Colonoscopy, etc. Our suite is a facility equipped with endoscopic and monitoring equipment. An experienced surgeon and trained endoscopy nurses' staff it. We aim to provide expert endoscopic care in a safe, timely, and patient-friendly manner. We facilitate acute care all 7 days a week, to manage life-threatening diseases as well as to perform screening procedures for preventative and diagnostic purposes. Apart from that, our suite also offers expertise in screening colonoscopies.
Colonoscopy: It is an outpatient procedure used to examine the lining of the colon. It can also be used to check for polyps or colorectal cancer. At Muthu Meenakshi Hospitals, our gastroenterologists perform colonoscopies in our endoscopy suite using the latest technology.
Endoscopic Ultrasound: It is a test wherein endoscopy and ultrasound are combined to check for digestive diseases. It is used to diagnose conditions, such as pancreatitis, colon cancer, neuroendocrine cancer, lymphoma, and choledocholithiasis. It usually takes 2-3 hours, and the results are available within 30-60 minutes.
ERCP Stenting: Endoscopic Retrograde Cholangiopancreatography (ERCP) is a procedure that combines upper gastrointestinal endoscopy and X-rays to study the pancreatic duct, gall bladder, and bile ducts and to treat diseases of the pancreatic duct and the bile. Stenting is the insertion of stents or very small tubes in narrowed ducts to keep them open. Temporary stents may be inserted to stop bile leaks that occur after gallbladder surgery.
UGIE: Upper Gastrointestinal Endoscopy, or UGIE is performed to diagnose and treat issues in the upper gastrointestinal tract. It is performed using a long, flexible endoscopic tube. On one end of the tube, there's a small light and video camera. The tube is put into the mouth and throat and then pushed through the esophagus and stomach to reach the duodenum. On a monitor, the video images of the body's inside are seen. It can be used to obtain tissue for biopsy, inject air or fluid, remove things, such as food, that may be stuck in the upper gastrointestinal tract, stop bleeding, and perform procedures, such as laser therapy, endoscopic surgery, or open a narrow area.
Expert care now made affordable.
Call us now to fix an appointment with our specialists.