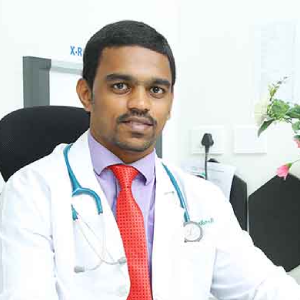 Dr.Sivaprakash.S
MBBS.,MEM
Consultant-Accident & Emergency Medicine
Medical School
MBBS: Chettinad Hospital & Research Institute,Under The Tamil Nadu Dr.MGR Medical University.
MEM: Masters in Emergency Medicine,Under George Washington University,USA.
Fellowships
Advanced Cardiac Life Support instructor(ACLS) & Basic Life Support(BLS) instructor under American Heart Association(AHA).
Pediatric Advanced life Support(PALS) Provider.
Fellowship in Intensive Care Medicine.
Observership in Essentials of Palliative care & Pain Medicine.
Total Experience
5 years
Total No of Paper Presentation or Research Paper
Best Thesis Presentation - In Post Graduate
6 Papers Presentation - National Journal
Special Interests
Toxicology & developing a local poison care centre.
Implementing Disaster medicine.
Academic emergency medicine.
Improving the standard of Pre-hospital care & education of medical Students & Paramedics in emergency medicine.
Effective education research & newer teaching methods like simulation training.
Area of Expertise
Advanced Cardiac Life (ACLS) Support & Basic Life support (BLS) Instructor
Toxicology Management
Developing Emergency Medical Services in Rural Areas
Palliative Care & Pain Management
Diabetes -Spectrum & Handling its Complications
Intensive & Critical Care life saving procedures
Emergency Care felated imaging Teecniques & Interventions
Achievements
Overall Best Oral boards Presentation in final Masters in Emergency medicine Examination, Conducted at MIMS,Kochi,Kerala.
Specialist
Dr. S.Sivaprakash
MBBS., MEM
Emergency Medicine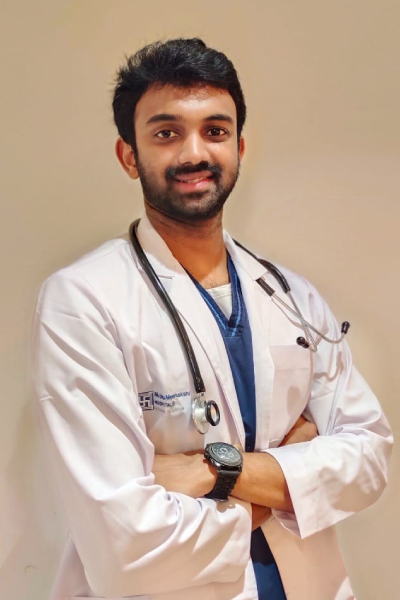 Dr. M.Thiru Ramu
MBBS., MS (Ortho)
Emergency and Trauma Care
Expert care now made affordable.
Call us now to fix an appointment with our specialists.