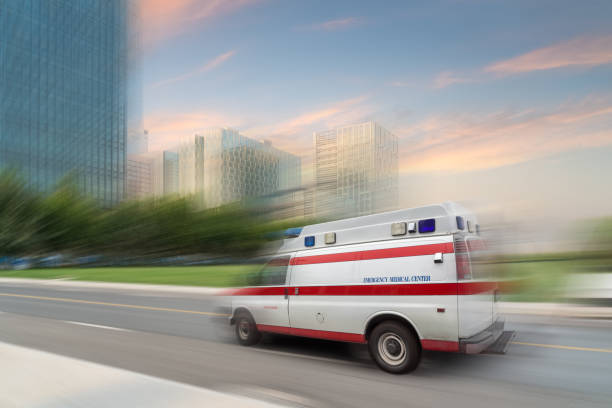 Ambulances
Ambulances are always available (24 x 7). Whenever someone is in requirement of an ambulance, we send one to them. The primary goal is to ensure that a call for help doesn't go unanswered. Our ambulances are supplied with advanced life support systems and carry a doctor for treating and monitoring the patient. These ambulances also have facilities to communicate with the base unit and other places efficiently. The ambulances maintain high quality standards and efficiency in all the aspects. Skilled emergency personnel in the ambulances deliver basic and advanced life support medical care to the patient – at home, work, or the accident site.
The ambulances are also geared to meet surgical emergency. Our ambulances are Mobile Critical Care Units and provide the patient the same care they would get in a well-equipped intensive care unit.
A telescopic stretcher which doubles as a trolley reduces the efforts required to transfer the patient. The ambulances come equipped with special shock absorbers that make the journey smooth. Most ambulances are air-conditioned thus giving the patient maximum comfort.
Expert care now made affordable.
Call us now to fix an appointment with our specialists.